Description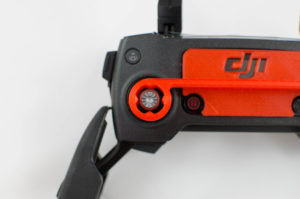 Protect your Mavic controller from bumps and bruises.
This stick guard slides over your Mavic controller to protect the sensitive flight control sticks while it's bouncing around in your pocket or backpack.
Designed by Rick Scherle and 3D printed in PLA plastic with a hollow honeycomb core so they are lightweight as well as strong. Comes in several attractive colors.
Specifications
Dimensions: 4.7 x 1.3 x 0.6 in Maximum weight: 0.02 lbs
In the box
1x – Mavic Pro Controller Stick Protector