Stop crying and start flying!
Bay Area drone repair in 48 hours [most of the time]
We repair DJI SPARK, MAVICS, PHANTOMS, INSPIRES, and 3DR Solos
There are lots of good drones out there, but we specialize in these. That means we have the parts, the experience and the know-how to get you up in the air fast.
We can help you make your drone your very own, with custom wrap jobs, color blades and guards, 3D-printed gear, and crash protection devices like gimbal guards.
UPGRADES AND MODIFICATIONS
We install HDMI modules, camera upgrades, removable prop guards and the like.
BAY AREA DRONE REPAIR SPECIALISTS
We are the West Coast's ONLY specialized drone repair. Because we're located right here in San Francisco, you don't have to wait for (and pay for) shipping.
We cover the Bay Area
You don't want to send your drone to some far-away city to get repaired. It will take days to even get there. If we have the part in stock, we can have your drone up and running in 24 hours. And if not, we're still faster than anyone else.
We use genuine manufacturer parts
The last thing you need flying over your head is some cheap knock-off part that's going to fail and cause you to injure someone or lose your expensive drone.
Our Customers Love Us
Check out our reviews and you'll see why our customers love us.
Our 
Ideas
Here are some things that we've been thinking about.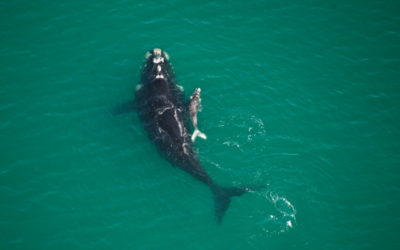 Watching whales in the wild ocean is always exciting, but for a real thrill, try watching them through your drone's camera while it's 5,000 feet offshore when the battery level suddenly drops like a rock to 29 percent. There's a real thrill for you; wondering if you...
What our 
customers

say

Don't take our word for it — take theirs
"You guys are great! I couldn't fly without you."
"Anita was excellent and went out of her way make the dropping off and picking up my Phantom 3 as convenient as possible. My P3 is back up and flying perfectly within 24 hours….I highly recommend FixaCrash."
"I was very happy with the repair service I had received from FixaCrash! My drone was all repaired and ready by next day! Anita, who was very friendly and courteous, went over the details on what needed to be done, along with exact cost of repair needed. She even performed extra services; updating with new firmware and re-calibrating all other indicators without any charge. Would recommend this place to anyone who has a problem and needs a repair service very quickly and very cost-effectively!
"Anita showed experienced knowledge of not only drone repair but also flying drones. She was able to give an accurate estimate of repairs needed and did the repairs in a timely fashion. It was also very convenient to find a repair facility in San Mateo area. Most are out of state."
"Super friendly service! Great to have someone local."
"Very Good service. Fast and efficient. Quality repair. Excellent, in depth knowledge of phantom drones."
"Well, I had a brand new phantom 3 standard that I was flying and got too close to a tree branch and had a rough landing. It even hurt me to see my new drone broken. The camera stabilizer plate was broken and the wires came out of the harness. Also the drone opened on one side. I immediately got online to see the closest repair shop and I came across one out of Daly City in San Francisco FixaCrash.com I sent them an email and pictures of the Drone. They immediately got back to me within hours, so I ended up sending it to them. They had it up and running within the hour that they received it. They are the best and I would definitely recommend them to everyone not to mention the great price. I will always use them. Thanks again Anita. FixaCrash is the best."